Buddenbrooks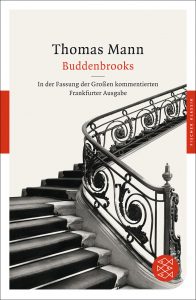 Happy ending, I really wanted them to be all right.
The first generation, which we will meet personally, is Johann Buddenbrock and his wife Antoinette. They are a bit cynical, a bit strict, loving life and money. Johann made a fortune and turned the firm founded by his father into a well-run enterprise. He stood firmly on his feet, had unbreakable  principles and his life was happy and full of good moments. The second generation is Johann, son of the previous Johann, and his wife Betsey. They are milder, but much more obsessed by religion than their parents. Tense work for the family and for the firm (which is the same for all Buddenbrokes) is given for this Johann costs much greater effort and nerves. Johann often doubts the correctness of his actions, troubles, which are still not so many, drive him to the grave much earlier than his father. The third generation is Johann's children – Thomas, Christian, Antony and Clara. Most of the narrative is about them, with them we will be "from the cradle to the grave". Clara is a late child, kind of keeps to herself and strict, not knowing how to have fun, she will find joy only in religion. Christian is complete opposite of her, he a loser and a poser. I do not like such people. If you want to live in your own way, with your own head, then you have to not to spend family money! As for me, he is very unpleasant man, and the result of his life is as expected. Thomas is the eldest son, a successor of his family. He initially knew that he had responsibility for his family and he accepted it, gave up love for the sake of the family, he lived for the firm and it was not his fault that the firm had ceased to be profitable. And finally, my favorite Antonie, Tony. I wanted for her to be happy, even at the end of life. She is arrogant (she's a Buddenbroke!), devoted to het family, I cannot to say that she is very clever, rather there she has kind of feminine wiles; I cannot say that she is very beautiful, but rather pretty.
It is magnificent novel, without conventions. Advice you to read it!