Letter from an Unknown Woman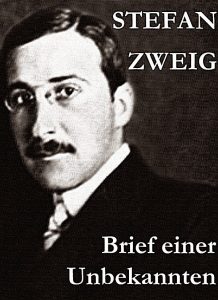 It is a wonderful sad novel about love … about unrequited and tragic love that bordered on insanity.
The novel tells the story of a woman who from her teenage years was in love with a man who lived nearby. And now, almost 11 years later, she decides in a letter to finally confess to her feelings to the main hero, sending him a letter, where she describes everything that happened to her in her life: how she fell in love with him and how she kept these feelings during all these years, followed him without giving out anything, and waited for him. The whole book is a confession of a mentally unstable woman.
About the main character … I did not understand her. I can say that she is mad. I do not understand the kind of love, because of which a woman can spoil her life. Maybe she just liked to suffer. In her place, any other girl would understand that there is really nothing to love! She created the image of a man, created his way of life, character and believed that being away from him, she knows him better than anyone else. Yes, and I think she was satisfied with the situation in which she was, she was glad that she would not be recognized, and would never love the way she did. I think she was happy to be unhappy, she liked this kind of love. In her place, any girl would confess, but she liked to idolize the image of this man, to look at everything through rose-colored glasses, not to see the obvious things. She kept waiting for him to understand her feelings, remember her, she still hoped that this man was a telepath, and could understand everything without words. Tell her everything that she has accumulated, her life would have been very different. I think if he met her, fell in love and married, then after a while her passion for him would be gone. Many can say that her love is insane, but no one forced her to love, she chose her man and prayed for him, forgiving him everything. Just by starting to read, you are still touched by her childish feeling, but then you start to think, well, when will she grow up and start building her life. Her whole life was focused on a man who did not even suspect her existence. The main character reminded me of a crazy fan. I still understand when she was crazy about him when she was a teenager, but already becoming an adult woman, she probably would have to change it.