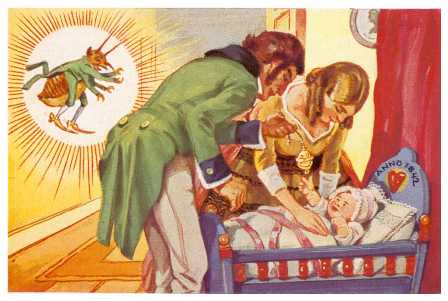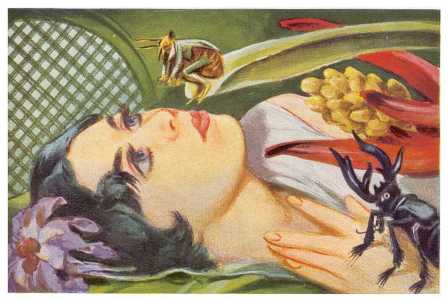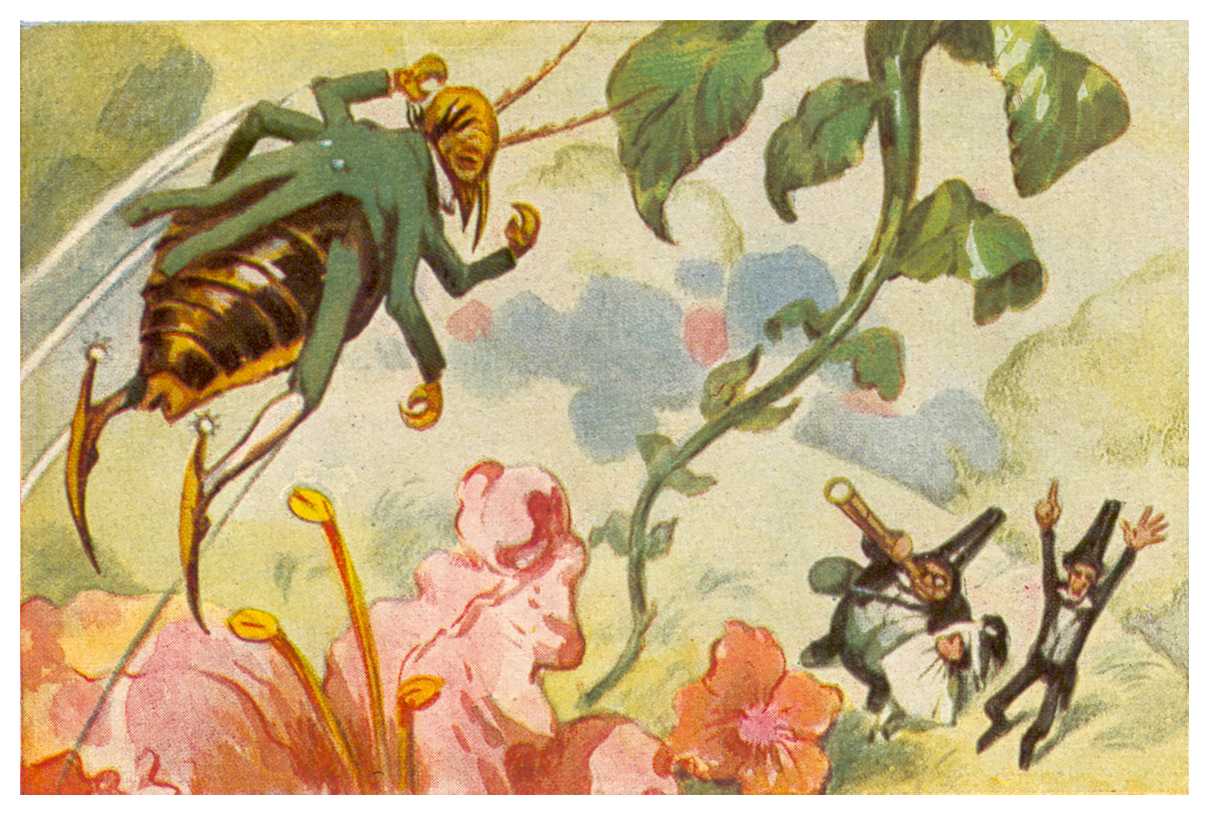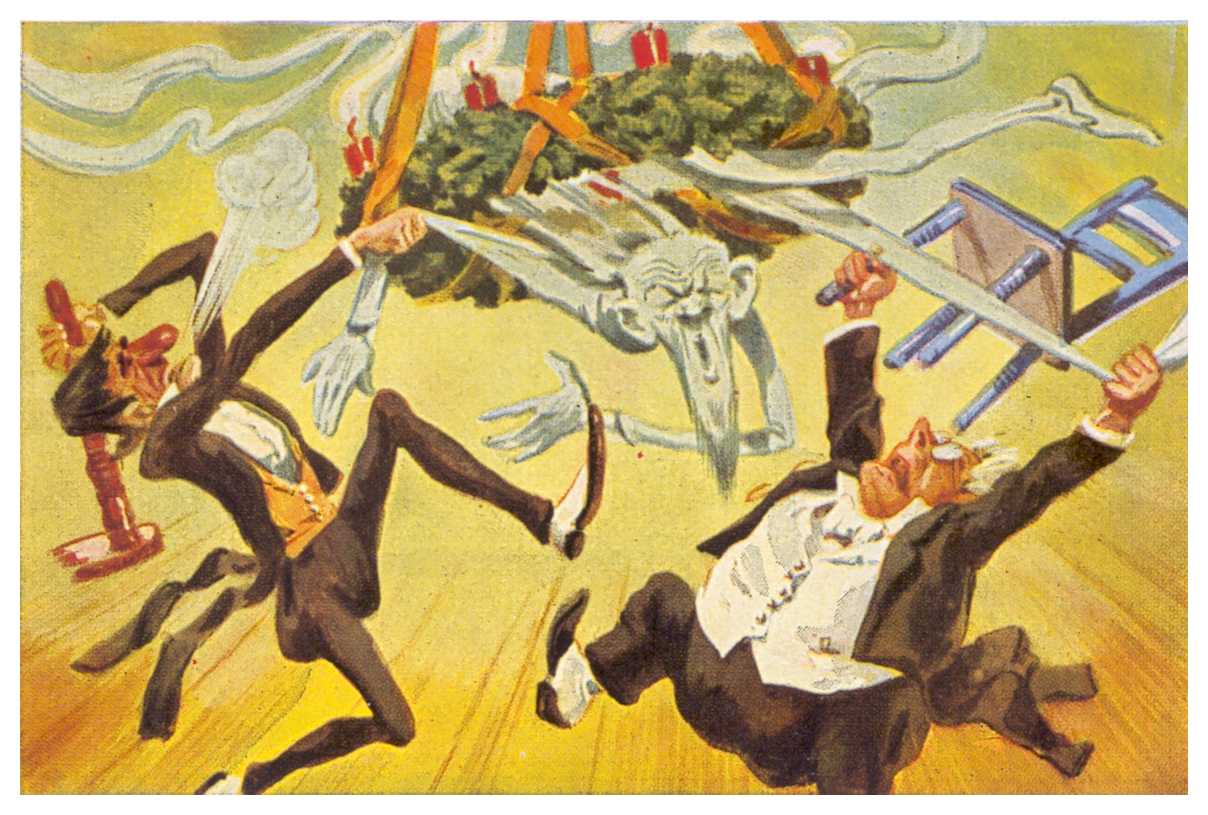 Master Flea: A Fairy-Tale in Seven Adventures of Two Friends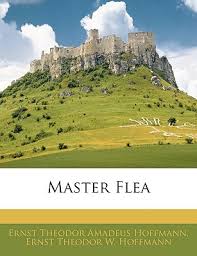 Master Flea: A Fairy-Tale in Seven Adventures of Two Friends is a fairy tale by E. T. A. Hoffmann. It was written in 1821-1822 and became the last major work of the author.
The actions take place in Frankfurt am Main. The main character is an oddball Peregrinus Tyss, who was living isolated and was afraid of women. He was involved in a mysterious game of mystical forces in the background of the life of a typical bourgeois city. Each character of the novel has his occult doppelganger. In everyday life, they are servicemen and handicraftsmen, salesmen or scientists, and in the mystical sense they are magicians and geniuses, personifications of the mysterious forces of nature, plants, minerals and so on.
Every Christmas eve Tyss throw a feast. Buying a lot of sweets and toys beforehand, he imagines himself a little boy, enjoys gifts, and then gives them to the poor children. On one of these nights Peregrinus meets a mysterious stranger who confesses her love to him and demands to return to her a mysterious prisoner who allegedly stays with Tyss. It turns out that, without knowing it, Tyss sheltered Master Flea who had previously been a captive of the mystical doppelganger of the Dutch naturalist Leuwenhoek . The stranger in the occultl sense is the princess, who was murdered by prinz and saved by the common efforts of the Master Flea, Professor van Leuwenhoek, the genius Thetel and Zeherit. Each of these characters pretends to be with the beautiful princess. In reality, each of the characters is an ordinary person.
As a result of numerous adventures, Peregrinus Tyss knows that he is the mystical king Sekakis, who owns a powerful talisman. He finds his personal happiness with a girl from a poor family of an honest bookbinder, whom he helped for a long time, giving his children luxurious gifts for the holidays, and his friend Pepusch marries a beautiful princess Gamaheh. That same night they turn into a thistle and a tulip, gently embracing each other.
It is a real madness of Goffman.  A world where everyone is not who they are. Characters which you can't understand. The legend about love, turning into reality and again turning into a fairy tale. I would like to see a film adaptation of the book in the spirit of Tim Burton.